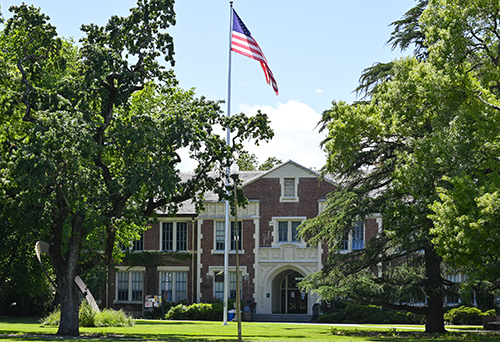 In fall 2017, SRJC conducted a number of board study sessions to review the boundaries for the five current trustee areas. The district hired legal counsel and a demographer to investigate the issues, to provide historical perspective, to provide an overview of process and costs and to explore possible adjustments in the boundaries to create seven individual trustee areas. The trustees also listened to community input on the potential for boundary adjustments.
Current Trustee Area Map can be found here.
Based on information received and the likelihood that boundaries would need to be revised with the federal census in 2020, the recommendation was for the board of trustees to wait to address redistricting at that time. 
2020 Census
By waiting until 2020, the redistricted boundary adjustments would reflect the up-to-date 2020 census data and thus avoid multiple adjustments to boundaries, potential voter confusion and significant additional costs to the district.  

The 2020 census was significantly impacted due to the COVID-19 pandemic and the census data that informs the districting process was not released until September 2021.

SRJC contracted with Redistricting Partners to support the district's redistricting efforts. You can follow Redistricting Partners on Twitter for the most current updates on the release of 2020 census data and districting efforts across the nation.
Process Updates
Public participation in the districting process is essential, and this webpage is intended to provide updates on the process, share opportunities for public participation, and provide a way to submit comments and questions.  All aspects of the process for creating trustee areas will be conducted in public.  You can also submit your feedback at redistricting@santarosa.edu.
Timeline and Supporting Documents
Date
Meeting
Discussion
Supporting Materials
November 9, 2021
Regular Board Meeting
1st Pre-Map Hearing: Process, Fundamentals, and Timeline
Presentation: Redistricting 101
November 30, 2021
Special Board Meeting
2nd Pre-Map Hearing: Data and Communities of Interest
Presentation: Community Outreach
December 14, 2021
Regular Board Meeting
1st Map Hearing: Draft Maps Hearing, Updated Data, Boundaries and Communities of Interest

Presentation: Draft Maps and Communities of Interest
Interactive Draft Map A
Interactive Draft Map B

January 11, 2022
Regular Board Meeting
2nd Map Hearing: Presentation of updated draft maps with input from the public and Board

Presentation: Updated Maps and Communities of Interest
Interactive Draft Map A - Close-Up of Areas 3, 4 and 5
Interactive Draft Map B - Close-Up of Areas 3, 4 and 5

February 8, 2022
Regular Board Meeting
Final Map Adoption Hearing: Approval of final map
 
For questions or additional information, please email redistricting@santarosa.edu